Infinity II Hotel Safe

The unmatched in-room safe

Infinity II sets a new standard for hotel in-room safes with its sophisticated design and unmatched features. This safe series is more than a safe, it is more than a furniture, this is art!

Sentinel II Hotel Safe

Not all safes are created equal

Elsafe goes beyond the ordinary with its new SENTINEL II electronic hotel in-room safe series. We have taken in-room security to a new level and combined it with a functional and trendy design. SENTINEL II electronic in-room safe is not only an in-room safe… It has become contemporary furniture!

Xtra II Hotel Safe

Affordable security with quality

When it comes to hotel guestroom security, Elsafe has always been the choice of hoteliers around the globe. To make it easier for you, we have complemented our safe range with Xtra II by Elsafe series – advanced security at an affordable price.
You may also be interested in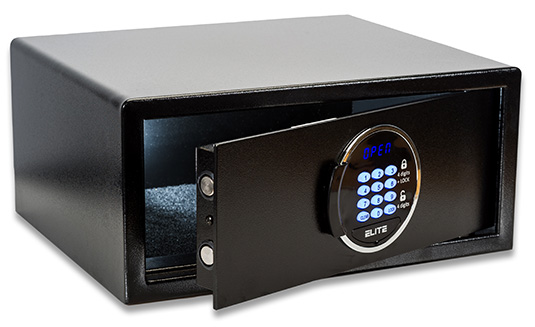 The ELITE model combines design and security. For hotels looking to impress their customers.
Various sizes available.